Useful Tools for your business that we use too.
Staying in touch with Clients & Customers with automated emails
Building relationships is what's important in maintaining good client relationships and one of the best way of doing this is by staying in touch with your clients. This can be done through regular emails where you share information they will find helpful in their business or advising them of new services or products you are offering. A newsletter is a really good tool and if the material within the newsletter is valuable the people who subscribe to it will appreciate the information and not unsubscribe from it.
Don't spam your followers or clients: What is important is not to spam them. I don't know about you but I am fed up with spam sales emails that flood my email account on a daily basis. To avoid being in that category it's important to provide value to the people who receive your emails or newsletters and one of the best ways of doing it is to provide an opt-in form on your website where they can sign up to receive your information. One of the absolute best and most reliable permission based mail out systems is Aweber, a service I have used for a number of years and can honestly recommend them to anyone needing a way of managing their client list effectively.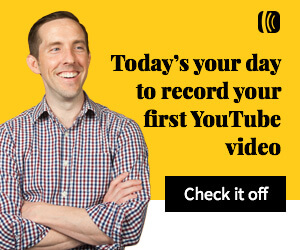 WordPress Premium Themes
To create our clients websites we use WordPress, one of the most popular CMS used by almost 25% of online businesses everywhere!  I absolutely love WordPress and find my clients like it as well.  I always recommend wordpress.org and not wordpress.com for a variety of reasons but one thing I also recommend is that it's important to use a premium theme although there are thousands of free themes available that are very good.
Why do I recommend premium wordpress themes?  The support. There is almost always support and regular updates to professional themes and to keep a website safe from all types of threats the support is appreciated.  One of my favourite places to purchase my themes is from StudioPress.com
 
Selling Products Online using Affiliates 
It has been proven that most online businesses do better if they sell products online, whether it is their own or others. If you have created products of your own and are wanting help with your sales it might be a good idea to enlist the help of affiliate marketers who will promote and sell your products for you. For a commission of course. One that I use to find products I use and for selling my own products is  Sharesale.
Having the right tools makes operating your business more manageable and giving you a better chance of success.  Check out the products above and give the a try.  I use all of them myself with success or I wouldn't be recommending them to you.
Carol Ann